We are committed to creating the most sustainable packaging solution that promotes a positive impact on our planet
DEMAND IS MOUNTING
The search for sustainable solutions that have a positive impact on the environment and society is constantly growing.
As a result, brands and retailers are increasingly focused on offering purposeful solutions that align with the global sustainable goal.
ENVIRONMENTAL LEGISLATION
Governments around the world are increasingly seeking alternatives to reduce CO2 emissions, reduce water usage and minimize oil consumption.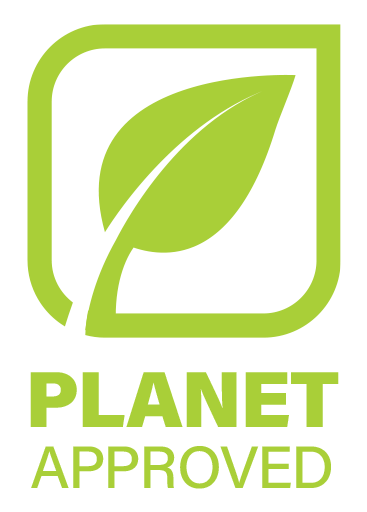 The Planet Approved Seal was developed to validate what we stand for and what we believe in as a group. In addition, we strive to create greater synergies with partners while delivering the proper standards and protocols within the packaging sector.
Through sharing our sustainable efforts with our customers, suppliers, and those within our industry, we have put initiatives in place to make our business a platform for change. Together, we can continue to create sustainable business solutions that align with our core values:
The Planet Group is driving meaningful change action in measurable ways that will have a positive impact on the environment. Working together, we want to create a new awareness, generate excitement, and create lasting change. We want to ensure that sustainability remains top-of-mind as we operate in an industry and business model anchored on the foundation of being socially and environmentally responsible.
PLANET APPROVED SUSTAINABILITY COMMITMENT:
Provoking thought leadership in our industry
New! Planet Approved sustainability platform (Evaluate, Create, Activate)
Driving sustainable outcome and efficiencies in all our design and manufacturing operations
Implementing reverse engineering process for most sustainable packaging options
Improving sustainable awareness in our industry for better and greener decisions
Actively participating at packaging sustainability affiliations and industry memberships


DELIVERING CONSISTENT RESULTS ACROSS ALL ASPECTS OF THE SUPPLY CHAIN